Los Cerritos Community Newspaper was the FIRST media outlet to report on the resignation of Rio Hondo College Board of Trustees Supe Ted Martinez today. My phone has been lighting up on Thursday night after I broke the news. Seems like there is a whole lot more to this situation than meets the eye. Going to keep you posted on additional details on FRIDAY here on the blog at at www.loscerritosnews.net. Taxpayers might end up having to shell out lots of extra money over this situation. Can't believe the Whittier Daily News is "a sleep at the wheel" on this huge news story...
Lots of interviews planned on Friday.....
Rio Hondo College Superintendent Martinez announces resignation, retirement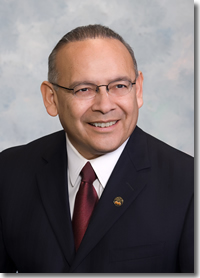 By Randy Economy
Rio Hondo College
President Ted Martinez, Jr. has announced that he is resigning from the educational institution at the end of this school year.
In a statement released by Rio Hondo College late Thursday afternoon, Martinez stated:
"As I conclude my 41 years of service to
community college
education, I have informed the
Board of Trustees
of my intention to retire effective June 30, 2012."
"I am quite proud of our collective achievements these past five years. Together, we have advanced the Rio Hondo College reputation, academic programs, services to students, and our connections to our community. I am truly grateful to you for your support," he said.
"It is now time for a new generation of leadership to take Rio Hondo College into the next 50 years, which will surely be filled with outstanding accomplishments."
"I wish to thank the Board of Trustees for their support; our administrative team for your talent and leadership; the faculty for your dedication to student achievement; and to our staff for your commitment to supporting student success."
Visit LOS CERRITOS COMMUNITY NEWS FOR MORE.....