It should be an interesting day at the Kenneth Hahn Hall of Administration (Tuesday) when Supervisor Don Knabe starts a new debate on making the Office of the Assessor an appointed position instead of having the people determine who should oversee a TRILLION DOLLAR TAX ROLE. My opinion: Not a good idea, Don. Time for THIS ASSESSOR to step down.
Knabe urges Assessor job to become appointed instead of elected
By Randy Economy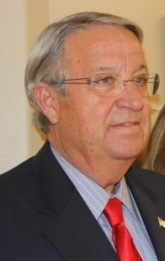 Supervisor Don Knabe has decided that voters should not be allowed to elect any future
Los Angeles County Assessor
; instead the decision should be made by the five members of the
Board of Supervisors
.
On Tuesday, Knabe will ask that a study be launched that addresses if the assessor should become an appointed position.
"For several years, I have been advocating that the position of Los Angeles County Assessor should be an appointed position, rather than an elected role. Regardless of the outcome of the
District Attorney's Office
investigation or the Board of Supervisor's audit of the Assessor's office, the issues being examined reinforce my long-standing view that the constituents of
Los Angeles County
would be best served by an appointed Assessor," Knabe said in a statement on Monday.
Rest of article visit Los Cerritos Community Newspaper.....