Cerritos Mayor Pro Tem Barrows involved in alleged assault on water board candidate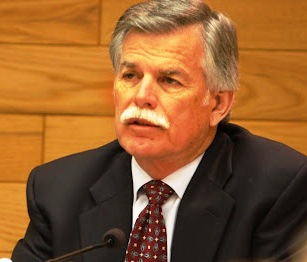 Last night an ugly incident took place at Cerritos City Hall, and today residents are trying to get their arms around what happened between Mayor Pro Tem Bruce Barrows, and Central Basin Water Board candidate Jay Gray....
Here is what took place. Keep you posted....
Flag of City of Cerritos (Photo credit: Wikipedia)
By Randy Economy
Gray, who is on Tuesday's ballot for a seat on the Central Basin Water
Board of Directors
told Los Cerritos Community Newspaper in an exclusive interview Tuesday morning that Barrows "grabbed me" and "threw him" and "yanked at his jacket and
neck tie
" after the meeting to dispute Gray's public comments he made about various city priorities for the upcoming
fiscal year
.
Related articles