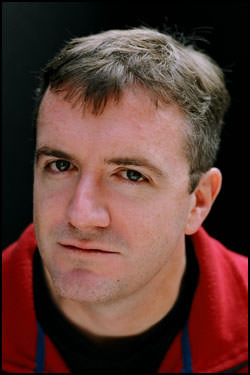 Reason's Tim Cavanaugh.....
R
Mark Mc Neil, who is the West District Division Chief and his counterpart Andrew Stephens who oversees the East District operation for the Los Angeles County Assessor's Office have been removed from their positions.

Los Cerritos Community Newspaper obtained a copy of an internal memo late

Tuesday afternoon

under the direction of Santos Kriemann, Chief Deputy Assessor that confirmed the move.

LCCN

published hundreds of internal emails between Stephens and McNeil during the past several months that outline their close working relationship with several private tax agents who represent multimillion dollar property owners in

Los Angeles County

including Ramin Salari, who is one of the key figures involved into a massive criminal probe that alleges "pay to play" allegations by members of the

Los Angeles County District Attorney

's Office.

Kriemann said in the email that "after careful consideration of the department's current management assignments, and in an effort to encourage a collegial environment of collaboration and mutual respect, I have concluded that changes are needed."
Noguez is a
California
type: a supremely corrupt official with an eventful history of ethical violations (including repeated use of assumed names and credible reports of threats and physical harassment against opponents when he was mayor of Huntington Park) who also manages to lack the color and charisma you'd expect of an accomplished crook. For me it all comes back to the mania for maintaining an artificially inflated
real estate market
:
The grownup thing might be to say "Hey, even Jesus hung out with corrupt tax collectors," and leave it at that. But it's illustrative of how far from a free market real estate has wandered that you have to bribe public officials to get a lower assessment in a county where 30 percent of all mortgages are underwater. It's true that the West Side, where Noguez' office is said to have done much of its business, has less negative equity than other parts of L.A. County. But this

interactive map

from the

L.A. Times

(a fine national newspaper), shows Santa Monica's beachfront zip code with 20 percent negative equity, Brentwood with 11 percent, Malibu with 16 percent and

Marina del Rey

with 21 percent.