NCIS: Los Angeles (season 1) (Photo credit: Wikipedia)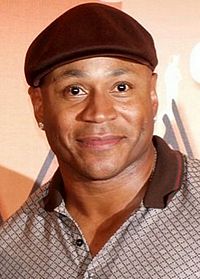 Jonathan A. Kirby
arrest warrant filed by Deputy District Attorney William Ryder. Prosecutors will ask bail be set at $1.1 million.

Kirby remains hospitalized with a broken nose, jaw and ribs after the

actor

– who plays a federal agent and former

Navy SEAL

on the

TV show

"

NCIS: Los Angeles

," subdued the alleged intruder. Kirby allegedly broke into the home of the actor, whose real name is James Smith, Wednesday night, triggering an alarm.

Kirby's arraignment will be announced later. If convicted, he faces a maximum prison sentence of 38 years to

life in prison

.
was charged as a Third Striker in a felony complaint for