Got to give a BIG SHOUT OUT today to Montebello City Councilman Jack Hadijian who is now under a formal probe by the Los Angeles County District Attorney's Office for taking campaign cash in exchange for his participation and votes as a voting member of the Los Angeles County Property Appeals Board. Jack has avoiding countless phone calls from me, but we kind enough to contradict himself in a bizarre written statement sent to the Los Cerritos Community Newspaper...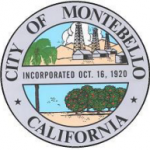 By Randy Economy
Montebello
City Councilman
Jack Hadjinian took more than $5,000 in contributions for his successful campaign in 2011 from embroiled
property tax
agent Ramin Salari and
Los Angeles County Assessor
John Noguez at the exact same time he served as an appointed member of the
Los Angeles County
Property Appeals
Assessment
Board.
David Demerjian, who oversees the
Los Angeles County District Attorney
's Office of Public Integrity, told Los
Cerritos
Community Newspaper on Monday that a formal investigation into Hadjinian has been launched.
"We have a case opened on Mr. Hadjinian," said Demerjian. The
District Attorney's Office
would not elaborate into their investigation into the councilman.
Salari and Noguez are two of the central figures in a massive criminal probe by law enforcement officials into alleged fraud, bribery and
money laundering
allegations.